The Chinese company POWERCHINA/SINOHYDRO visited the Public School for the Blind No 202. Representatives of the company handed over toys and other needed items to the school children. They had the opportunity to view the school and talk to children. At the meeting with Deputy Director Mariam Mikiashvili, representatives of POWERCHINA/SINOHYDRO showed interest in the problems and needs of the school.
"Similar support and events are very important for our school, because our children really need developmental toys, different types of instruments that cannot be always purchased due to the lack of finances. That's why we always search for donors, supporters. We are especially grateful to POWERCHINA for taking the initiative, contacting us and most importantly, considering our request. In fact, they gave us the things we needed very much. We cannot see such activities frequently. Mostly organizations or charities come to us, but business companies seldom do this," said Mariam Mikiashvili, Deputy Director of Tbilisi Public School No 202.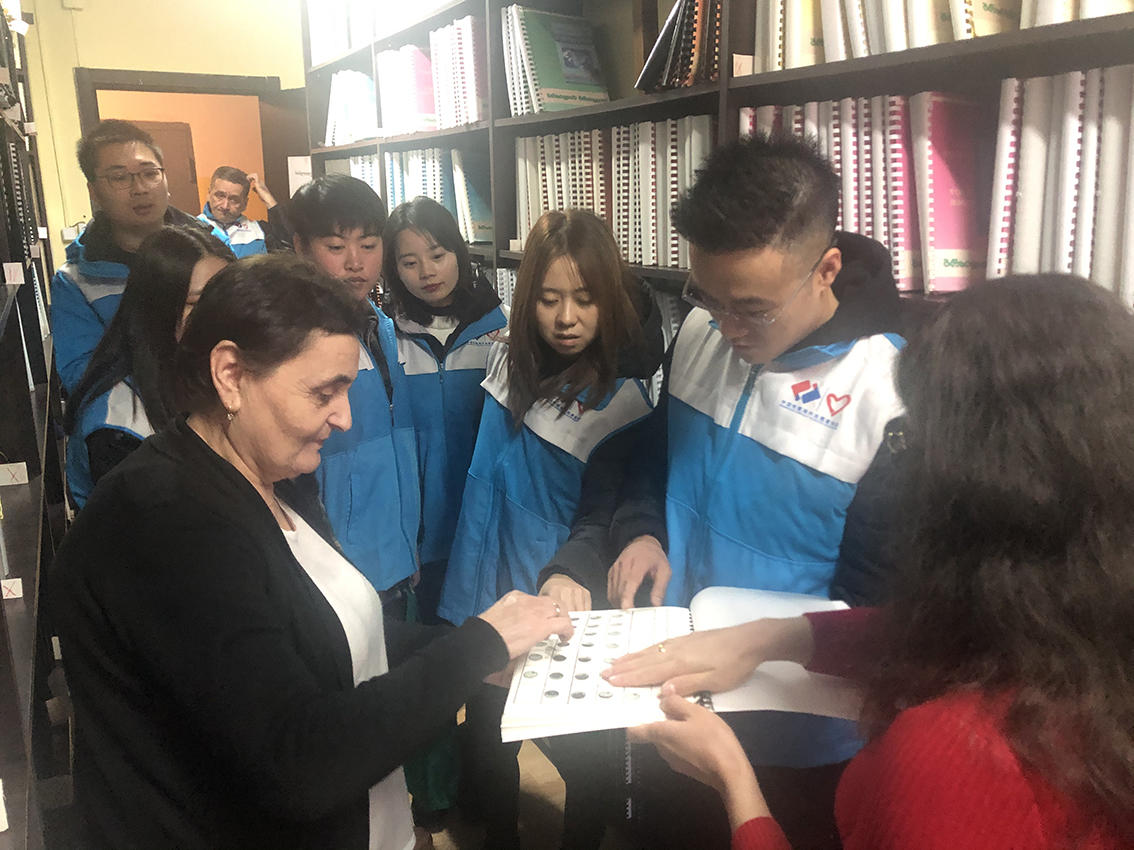 As POWERCHINA's chief representative told InterPressNews, the company believes that social responsibility is part of their mission. Therefore, he said, the company organizes charity events 3 or 4 times a year.
"We came here to construct the country, but constructing a country also means to do your best to help the local society develop. The aim of our visit today is to help the children in need. We were here last year too. We want to check again how children are living and studying here. Maybe we can help to improve their educational quality.
Before coming here and buying these stuff, we talked with the director of the school. They told us what kind of things they needed and we tried our best to get them. We went to different shops to buy the toys and instruments needed in the process of education.
During the past ten years, we have been doing such kind of things every year, at least 3 or 4 times a year. We not only visit such schools, we also help the local people, I mean the old people and young children, who are in need of help. We visit them especially during the New Year and other holidays. We ask them what kind of help they need and then we help them", said the chief spokesperson of POWERCHINA.
According to POWERCHINA, they actively continue to promote the implementation of harmonious development and fulfillment of social responsibilities, adhere to the sustainable development concept a cornerstone for "improving people's livelihood and contributing to society" and always follow the corporate mission of "building clean energy, creating a green environment, and serving smart cities" with the concept of "mutual benefit and win-win cooperation and development."
In the process of overseas market expansion, POWERCHINA takes effort to realize "stimulate the local economy and benefit local people, making friends and establishing a reputation by completing projects." POWERCHINA commits to achieve the aspiration of becoming the top enterprise with greatest brand in the world.
(Ad)