Gazelle Fund LP has invested US$ 1,100,000 in NUTSGE the leading locally-owned processor and exporter of hazelnuts in Georgia. The hazelnut industry is a strategically important agribusiness sector for Georgia, as the country is the fourth largest producer of hazelnuts in the world. This investment positions NUTSGE to further deepen its export capacity to Europe, Asia and Africa, enhance the development of its supply chain with 100s of local farmers and further build-out is local workforce.
The NUTSGE processing plant is located in Samegrelo, in one of the historically productive regions of hazelnut plantations in Georgia, with the highest rate of harvest (almost half of the whole country's harvest) and where there is the highest concentration of endemic varietals, including Anakliuri, Ucha, Nemsa and Kharistvala. NUTSGE is also actively sourcing in the Kakheti region, which enhances diversification of its supply chain.
The company is FSSC 22000 certified (global food safety standard) and is one of the most sophisticated hazelnut processors in the country with modern technology and highly automated production facilities. The company produces a full range of hazelnut products of premium Quality: Natural Hazelnut Kernels, Roasted Blanched Kernels, Roasted Chopped Hazelnuts, Hazelnut Meal and Paste and has been a reliable supplier for many famous international confectionery companies, always meeting their quality requirements..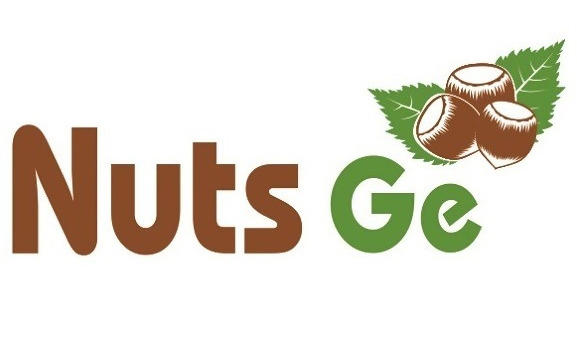 "By investing in NUTSGE, one of the leading hazelnut processing companies and exporters of value-add agriculture products in Georgia, Gazelle Finance is strengthening Georgia's position in the global nut market", said CIO of Gazelle Finance, Natia Janelidze. "This year is a critical rebound year for the Geogian hazelnut industry, following two difficult years of stink bug infestation," said director of Nutsge Mamuka Beriashvili. "The funds from Gazelle Finance come at a critical time for our company, and will enable us to rapidly build market share in the premium hazelnut market segment".
Gazelle Finance
Gazelle Finance is a financing company, that invests in high-growth, small and medium-sized enterprising in the Eurasia Region, with current focus on Georgia and Armenia. Its mission is to create a better financial future for capable entrepreneurs and the communities they serve. The company seeks to identify gaps and barriers in the capital market and provide a financing solution to responsible entrepreneurs, who are carefully selected. By focusing on growing their businesses, Gazelle Finance helps local markets and economies to expand.
NUTSGE LLC
Established in 2014, Nutsge is premium hazelnut processing plant, offering quality products, operating on international level, in compliance with EU standards and exporting all types of hazelnut products in different continents.
Contact:
Gazzelle Finance
Sebiskveradze, Gazelle Finance
Tel: +995.32.2904304
Email: nsebiskveradze@gazellefinance.com
(Ad)
NUTSGE LLC 8 GAmsakhurdia Ave, 2100, Zugdidi, Georgia Tel: (+ 995) 574 55 55 11 E-mail: info@nutsge.com