With the initiative of the ambassador of France in Georgia and the direct support of the company 'Badagoni,' the worldwide French Gastronomy week 'Gout de France' took place in Georgia. Within the Gastronomy week, on 23rd of March Alaverdi Eparchy hosted the Georgian-French unique dinner, which included French vegetarian dishes that were cooked with a respect to fasting period in Georgia by famous chefs from Bordeaux using Georgian ingredients. Along with the wine restaurant 'Badagoni Home', Alaverdi Eparchy prepared the ancient Georgian fasting dishes for the honoured guests.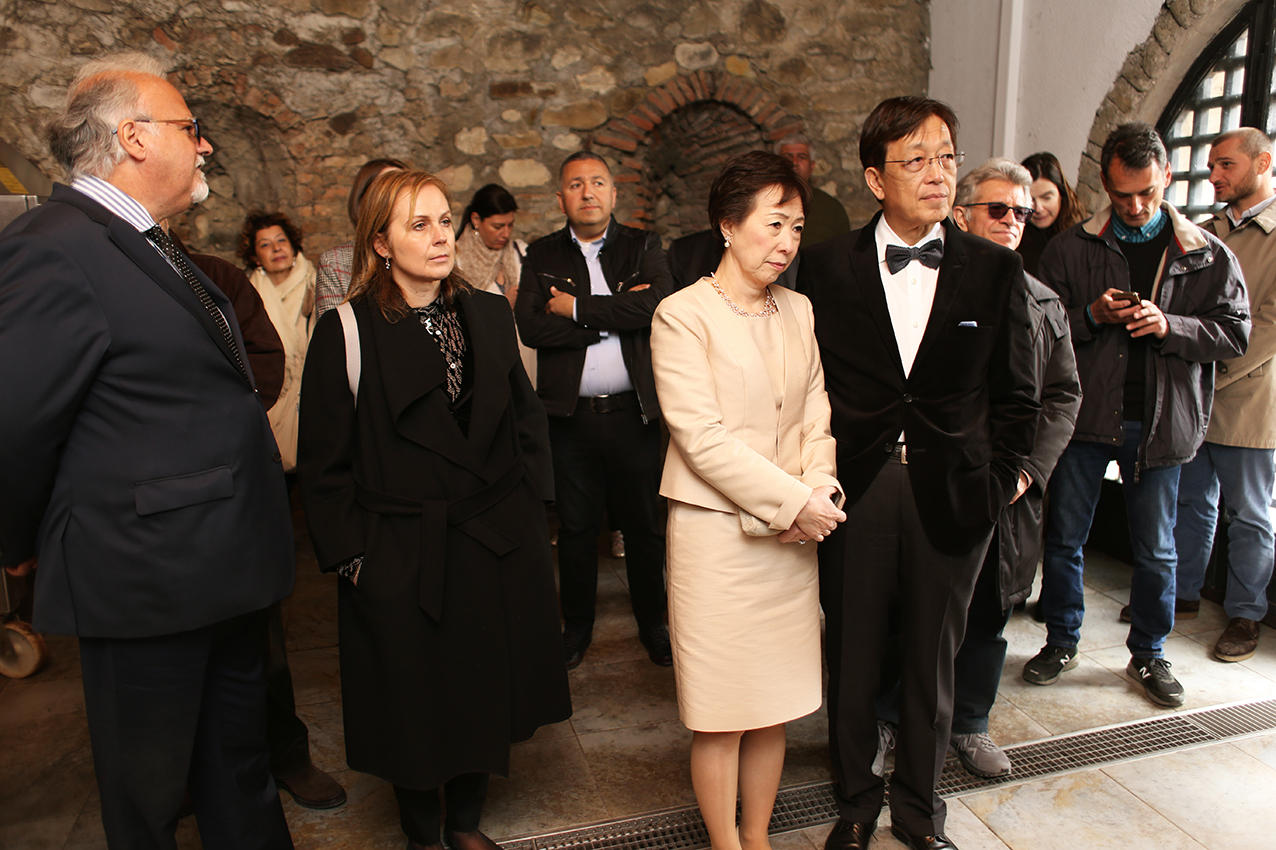 The ambassador of France in Georgia along with the ambassadors of various countries, ministry of economy and sustainable development of Georgia Giorgi Kobulia, deputy minister of foreign affairs of Georgia Vakhtang Makharoblishvili, Kakheti governer Irakli Kadagishvili, other members of Georgian government and parliament, the representatives of a company 'Badagoni' and other honoured guests attended the above-mentioned event.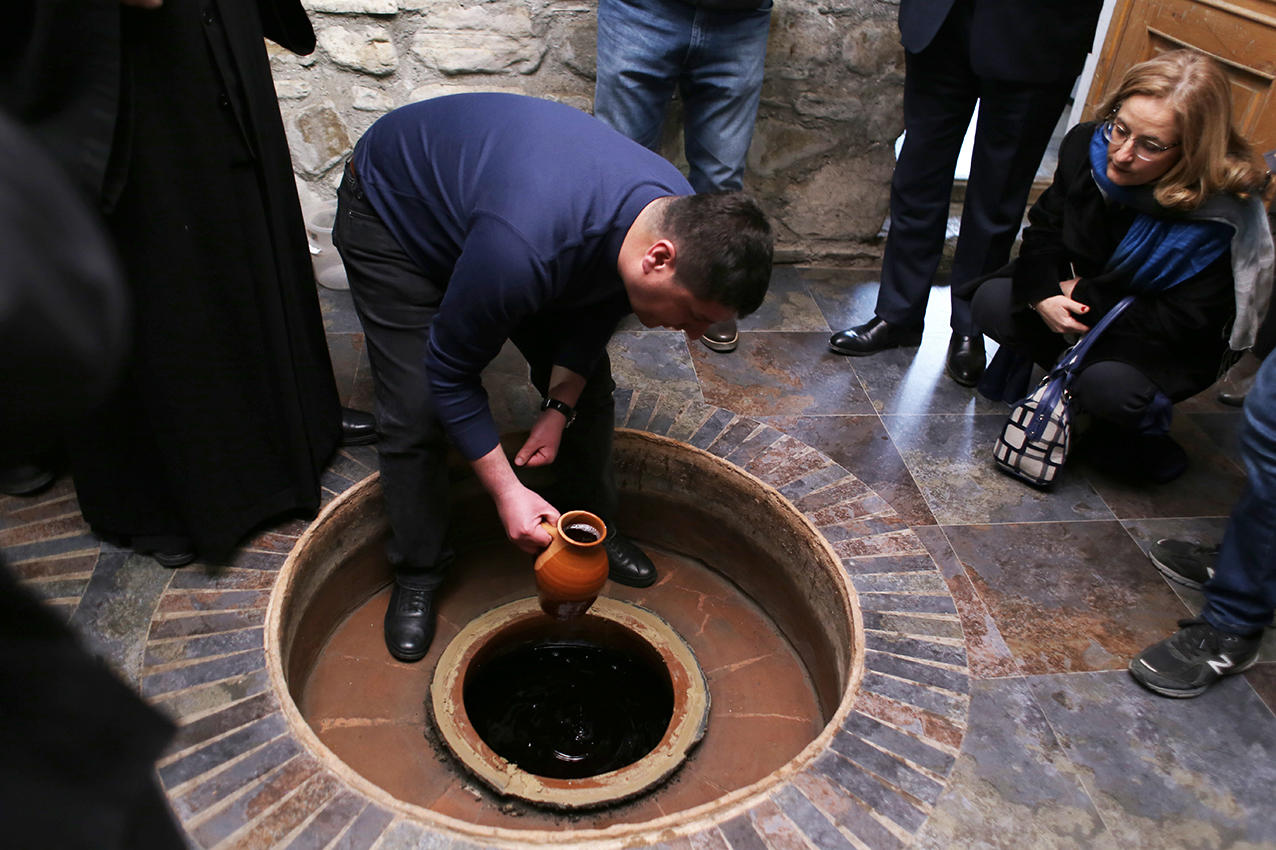 Guests visited the 11th century wine cellar of Alaverdi Monastery, where with the blessing of David the Archbishop of Alaverdi, especially for a deep respect to the guests and the event, Qvevri was opened and all of the guests got a chance to taste the most recent Badagoni Qvevri wine 'Alaverdi Tradition.' The guests were very impressed by the wine, which is created in Alaverdi monastery with the full accordance with ancient Georgian winemaking traditions.
French-Georgian dinner took place in the historic dining hall of Alaverdi Monastery – at the very place, where throughout centuries kings of Georgia used to welcome ambassadors and honoured guests from different countries.
This event is a representation of the unprecedently harmonious synthesis of Georgian and French traditions and cultural heritage, which was shared by the representatives of various countries. French chef and enologist Jean Pierre Xiradakis mentioned that Badagoni Qvevri wine is ideally paired with French dishes.
(AD)